Go back
ErP fit for the digital age – delivering on the EGD's ambition – EVIA issues position paper
17/12/2020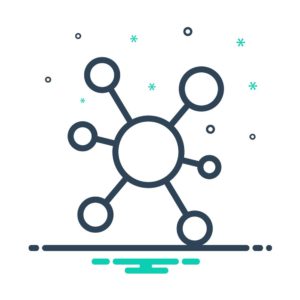 The importance of delivering connectivity/use for buildings and technical building systems
The EU's legislative framework for energy related products (ErP) is widely held to be a success in contributing to the realisation of the EU's energy efficiency and climate change targets. As it is successful the ecodesign and energy labelling framework will be called on again to support the increased ambition in the European Green Deal (EGD) to achieve climate neutrality by 2050.
The success of ErP, however, means that the most economically efficient energy savings attributable to improvements in the technical design of the products already under its scope, have already been realised.
Looking ahead the contribution of products already covered by ErP to the EGD in the form of savings from product design will feature diminishing cost-benefit returns.
Therefore, the next frontier for energy savings under ErP, in the era of the EGD, will not only come via more efficient product design. To leap forward in line with the EGD's ambition, the next generation of energy efficiency gains will be delivered by more efficient, effective, and smarter use of technical building systems. Smarter use that will be delivered built in at the technical building system level and via information coming from technical building systems operating together at the building level.
Therefore, EVIA consider it essential that the European Commission progresses and delivers tangible measures through ongoing preparatory work, towards an ErP framework and buildings legislation that is fit for the digital age. As such EVIA call for the Ecodesign Work Plan 2020-2024 and the review of the Metholodgy for Ecodesign of Energy-related Products (MEErP) to prioritise the following to deliver on connectivity/use:
Alignment with the 2021 revision of the Energy Performance of Buildings Directive (EPBD);
Progress with an ecodesign regulation for Building Automation and Control Systems (BACS) (LOT 38);
Use of the Metholodgy for Ecodesign of Energy-related Products (MEErP) review to integrate connectivity/use across ecodesign and to empower consumers by tackling smart-washing.