Go back
EU BSO: EVIA recommendations on Ventilation/IAQ
26/03/2021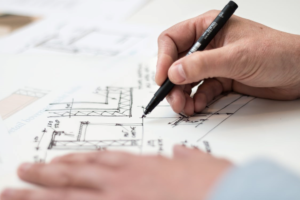 EVIA's recommendations on the inclusion of Ventilation/IAQ in the next consultancy contract for the EU Building Stock Observatory (EU BSO)
EVIA recognises the value of the EU Building Stock Observatory (BSO) as a repository/database aimed at providing a better understanding of the energy performance of the building sector through reliable, consistent, and comparable data, that can also support the development of future policy making.
As the EU industry association representing the ventilation industry, EVIA therefore recognises the value of the BSO for driving more informed policy making on the contribution of energy efficient ventilation units to renovations aimed at decarbonising the building stock and in the formulation of policy designed to improve Indoor Air Quality (IAQ).
The lack of data on ventilation/IAQ across the Member States is a hinderance to efforts to promote IAQ in EU and Member State legislation and to reap the benefits this equipment brings in reducing the energy consumption of buildings. Providing a more robust data driven picture via the EU BSO will ultimately assist in securing IAQ improves at the Member State and the EU-level and in fully harnessing the energy efficiency of buildings thanks to controlled ventilation.
EVIA understands from discussions with DG Energy and other Commission services that IEQ/IAQ indicators are being considered for inclusion in the EU BSO in the next contracting period. However, EVIA has been invited in advance to submit suggestions as a guide on what such indicators could look like for IAQ/ventilation.
Ahead of the forthcoming terms of reference for the call for tenders EVIA, therefore submit the following two step proposal for including IAQ/ventilation in the EU BSO. EVIA's proposal recommends two steps as currently information on the performance of buildings related to concrete IAQ indicators is inconsistent across Member States as harmonised methodologies for calculating IAQ performance are not yet set at the EU level.
Step 1: Presence and Performance of Ventilation Systems
Step 2: Specific IAQ Indicators