Go back
EVIA Connectivity Workshop – 15 May 2018
27/03/2018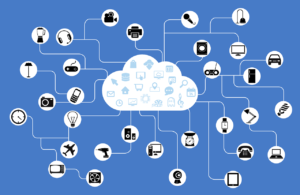 Smart buildings and appliances: Reality beyond buzzwords 
15 May 2018 | 14:30-17:00 | Avenue des Art 46, Brussels 1000
The European Ventilation Industry Association (EVIA) is delighted to invite you to register interest in an upcoming workshop organised by the association on connectivity issues.
Connectivity solutions are increasingly being integrated into building appliances by manufacturers in the HVACR sector. With an increase in prevalence naturally comes an increase in regulatory interest and the EU has duly responded with the inclusion of the Smart Readiness Indicator in the revised Energy Performance in Buildings Directive (EPBD), among other initiatives.
This workshop will be dedicated to discussing the regulatory, standardisation and policy challenges facing HVACR manufacturers in embracing the emerging connectivity marketplace. The workshop will feature insight from ICT standardisation experts, EU decision-makers and industry partners, the agenda can be found below.
Agenda
14:30-14:35  – Welcome by Secretary General
Russell Patten, EVIA General Secretary
14:35-14:45 – Introduction: Ventilation in a connected world
Juergen Albig, Ziehl-Abegg, Chair of EVIA's Connectivity Taskforce
14:35-14:50 – What is a Smart Building?
Vivian Dorizas, Buildings Performance Institute Europe
14:50 -15:00 Short Q&A
 15:00-15:15 – Making Smart Buildings and Appliances a reality – the Commission's perspective
Sylvian Robert, DG Energy
15:15-15:30 – Making Smart Buildings and Appliances a reality – Industry perspective
Simone Alessandri, Director of Government Relations OR Dr. Peter Hug, Managing Director, eu.bac
15:30-15:40 Short Q&A
15:40-15:55 – Smart buildings and the link with ICT
Enrico Scarrone, Steering Committee Vice-Chair oneM2M and Chairman of the European Telecommunications Standards Institute's (ETSI) Smart M2M Committee
15:40-15:50 Short Q&A 
15:55-16:25 – Panel discussion – Smart buildings and appliances: Reality beyond buzzwords
Moderated by Colin Timmins, H&V Portfolio Manager, BEAMA
16:25-16:30 – Closing remarks
Russell Patten – EVIA Secretary General
16:30-17:00 – Networking coffee
RVSP by 4 May 2018. For all enquiries, contact secretariat@zl31wzvpi.preview.infomaniak.website