Go back
EVIA Standardisation Workshop – 16 May 2018
05/04/2018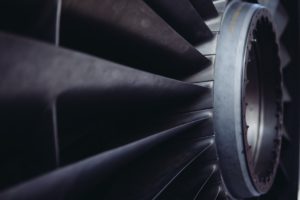 Ventilation's Standardisation Landscape
16 May 2018 | 14:00-17:00 | L42, rue de la Loi 42, Brussels 1000
The European Ventilation Industry Association (EVIA) is delighted to invite you to register interest in an upcoming workshop organised by the association on standardisation activity in the ventilation sector .
This workshop will provide you with a comprehensive update on the latest developments in the ventilation sector (fans and ventilation) in the sphere of standardisation. Within the framework of European legislation, the workshop will focus on Energy-related Products (ErP) and the Construction products Regulation (CPR).
Representatives of the European standardisation organisations, the European Commission and the wider policy landscape will offer their expert opinion on the mechanics of the system, the value of standardisation activities, areas in which its interaction with EU legislation could be enhanced and possible future work streams.
Agenda
14:00-14:15 – Welcome and Introduction
EVIA Secretary General Russell Patten – Introduction to Standardisation as a horizontal issue.
14:15-15:00 – Standardisation in the context of the Construction Products Regulation (CPR)
G. Katsarakis – DG GROW – Policy Officer – Implementation of the CPR, harmonised standards and European Assessment Documents for ventilation products
Michel Rouyer (Aldes) – Fire dampeners for Air distribution systems 
Tomasz Trusewicz (SPW) – Ductwork and Air distribution systems – New regulation in Poland
15:00 – 15:20 – Coffee Break
 15:20 -16:00 – Standardisation in the context of the Eco-design regulation
Fans – Geoff Lockwood, Chair of EVIA's Fans Working Group
Non-Residential Ventilation – Heinrich Huber, CEN TC 110/EG 6 Convenor EN 308 
Residential Ventilation – Claus Haendel, EVIA Technical Secretary
Internal Discussion
16:00 – 16:40 – Exchange of experience on standardisation
EVIA Members to discuss their experience of participation on the standardisation committees of which EVIA is a member.
 16:40-17:00 – Moving forward: how to optimise EVIA's participation in standardisation organisations?
EVIA Technical Secretary Claus Haendel to outline EVIA's standardisation strategy.