Go back
EVIA submits initial positions on review of EU ventilation energy efficiency legislation
18/04/2019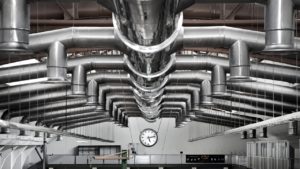 EVIA strongly supports Ecodesign and energy Labelling Legislation. Both regulations are pushing the market to develop energy efficient products and support the harmonisation of product performance and test methods. Furthermore, they are enhancing the positioning of European Products on export markets. To improve the legislation, EVIA has been discussing the need to consider certain elements in the context of the review of EU 1253/2014 and 1254/2014 on ventilation products, and calls on the European Commission to consider a number of aspects in the revision process. 
EVIA looks forward to continued discussion on the review with the consultants VHK and with the European Commission at the stakeholder meeting on Wednesday 29 May in Brussels with a view to presenting our initial positions on residential and non-residential ventilation aspects.
EVIA as well as other industry representatives are also calling on the European Commission to include multifunctional bidirectional ventilation units in the revision of the Ecodesign Regulation (EU) 1253/2014 (Ventilation). You can find our position here.