Go back
EVIA supports further improvements to the energy label for residential ventilation
18/08/2021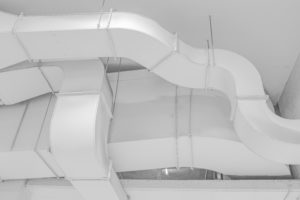 The revision of Regulation (EU) 1254/2014 includes a much-needed update of the energy labelling scheme for residential ventilation units. EVIA supports the idea of an introduction of a new energy label and believes that the current proposals from the consultants are a step in the right direction. Nevertheless, we are concerned about possible unintended consequences and would therefore like to propose alternative solutions.
In our position, we provide an improved targeted energy label and customer information requirements for residential ventilation units. The basis of our comments stems from our March 2021 position on this issue.
For all types of ducted bidirectional ventilation units (BVUs) and unidirectional ventilation units, the energy label for residential ventilation must continue to be based on a common SEC calculation (UVUs). In addition, a fair comparison of ducted and non-ducted BVUs and UVUs is also needed. On this basis, EVIA would welcome a split energy labeling scale.
Please see our proposal for an optimised energy label for residential ventilation.