Go back
EVIA welcomes the European Commission's winter package
01/12/2016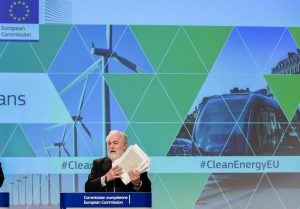 Brussels, 1st December 2016:
EVIA, representing the European Ventilation Industry, welcomes the Clean Energy for All Europeans package, which recognisesthe crucial importance of indoor environment quality aspects in buildings.However, it could have gone even further for the benefits of citizens.
The revision of the Energy Performance of Buildings is a greatopportunity to drive the much needed improvements in the current building stockand promote systems and solutions that result in high indoor air quality and lowenergy consumption. It is therefore an essential tool to meet our climate andenergy targets and improve citizens' health, comfort and productivity.
To achieve these objectives, EVIA would like to highlight that anumber of provisions should be strengthened. The revised EPBD should inparticular:
Include requirements on regularinspection for ventilation systems in order to ensure their optimal performance;
Ensure proper Indoor AirQuality;
Tap into the huge energysavings potential of the existing building stock and
Raise awareness among consumerson optimized behaviours
EVIA looks forward to engaging with EU decision-makers and otherstakeholders in the coming months to increase the ambition of the package.
About EVIA
The European Ventilation Industry Association EVIA was establishedin July 2010 in order to represent the ventilation industry both in Brusselswith the EU institutions and relevant stakeholders and in the national capitalswith our partners. EVIA takes the view that the ventilation sector can bring avaluable contribution to the energy efficiency targets set by the EU as well aspromoting a further harmonisation of national product approval processestowards common European standards.