Go back
Position Paper on ENER Lot 38 (ecodesign for BACS) following the Consultation Forum of 15 November 2021
10/12/2021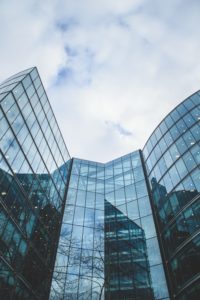 Brussels, 10 December 2021–
The European Commission is assessing the possibility of introducing ecodesign requirements for building automation and control systems (BACS). The full ENER Lot 38 study on introducing such legislation for BACS was presented and discussed at a Consultation Forum on 15 November 2021.

The European Ventilation Industry Association (EVIA) supports the EU ecodesign and energy labelling policies, and agrees with the need to keep the legislation up-to-date and in line with the latest technological developments. Ecodesign is a tool that has delivered considerable energy efficiency savings across Europe. Nonetheless, we have strong concerns regarding the policy options that have been proposed as for regulating BACS.

This paper provides EVIA's position following the Consultation Forum of 15 November 2021. In the first part, we explain our concerns on the definitions, scope, and the approach. In the second part, we highlight general concerns on the study's proposals. In the third part, we elaborate our views on the ecodesign policy options for BACS. The fourth and last part continues with our comments to the energy labelling proposals.

• Precedence of vertical regulation over horizontal regulation.
• Avoid double regulation of products.
• Ensure a technology neutral approach aligned with Better Regulation principles.
• Foster sustainability and material efficiency by introducing information requirements.
• Consider information requirements on functionality.
• Base information requirements for interoperability on a common reference ontology.
• Avoid regulating sensor and control accuracy in ecodesign.
• Remove internal power consumption requirements.
• Postpone energy labelling proposals.