Go back
[Press Release] EVIA appoints Axel Diepolder of Helios Ventilatoren as chair and new leadership team at annual general meeting
03/06/2022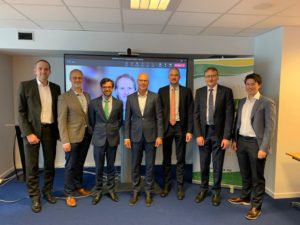 Brussels, 1 June 2022: Members of the European Ventilation Industry Association (EVIA) gathered in Brussels and online for the 2022 AGM on 25 May. EVIA elected a new leadership team, welcomed a new member company, and shared strategic views for the coming year.
Axel Diepolder (Helios Ventilatoren) was appointed new Chairman, succeeding Joan Miró Ramos. Joan will remain a member of the Steering Committee. Morten Schmelzer (Systemair) was appointed Treasurer, taking over Peter Fenkl (Ziehl-Abegg), who relinquishes his duties after 11 years on the Steering Committee. Pierre Cruveillé (Aldes) and Holger Thamm (Stiebel-Eltron) were re-elected Vice-Chairs and Jürgen Albig (ZIEHL-ABEGG SE) joined the board as a new member.
"While the ventilation sector is facing a major transformation in Europe, it is an honor to become chairman of EVIA, in which I've been involved for many years. I would like to sincerely thank Joan for his time as chairman of the board, his dedication and deep commitment to actively promote the ventilation industry's views. I look forward to continuing this work together with the rest of the board and addressing some of the key challenges for our sector to ensure a safer, healthier and carbon neutral indoor environment."
Axel Diepolder, EVIA Chairman.
"Our sector is at the heart of healthy and energy efficient buildings, critical today more than ever. It is our role as a European association to ensure ventilation is recognised as one of the solutions to meet the Green Deal objectives. I am very confident in the capacity of the new chairman to continue ensuring the dynamism and serious involvement of EVIA in the Brussels microcosm."
Joan Miro Ramos, former EVIA Chairman.
EVIA also welcomed new member, Italian heating and cooling equipment company Clivet.
Members discussed various files currently in the legislative process – from energy performance of buildings directive revision to sustainable products initiative, connectivity, and standardisation. Members voiced again their commitment to contribute to the climate transition and highlighted the importance of guaranteeing an adequate indoor air quality, while ensuring recognition for ventilation's key role in the energy and health performances of buildings.
Contact secretariat@evia.eu , Tel: +32 (0) 2 732 70 40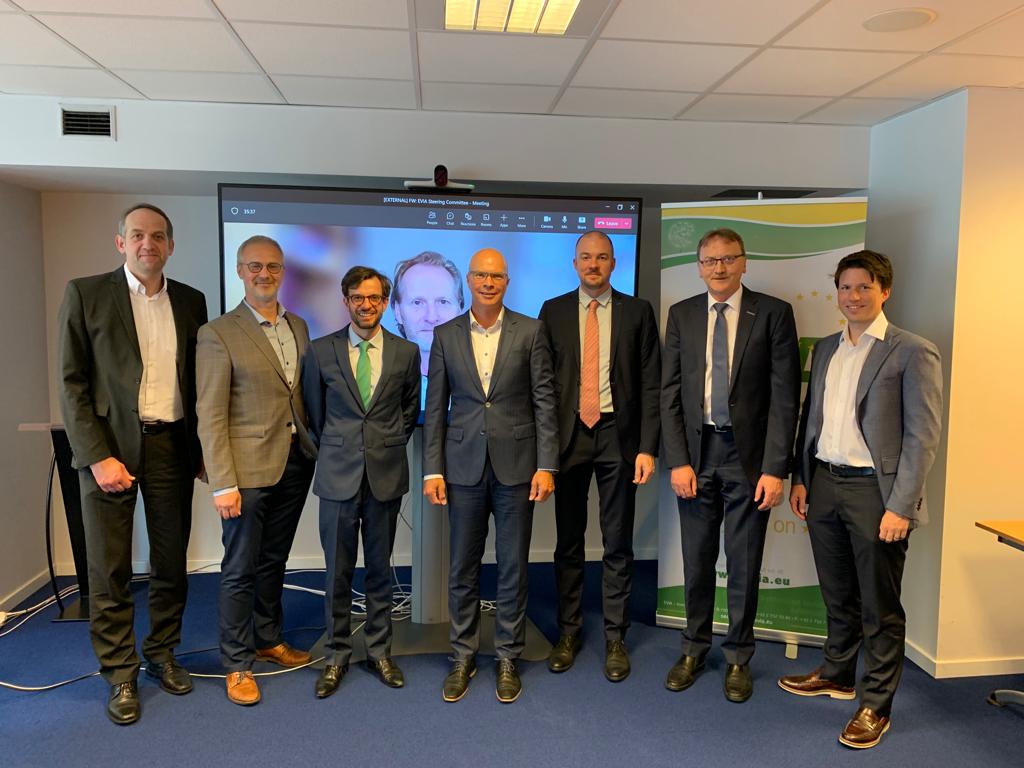 About EVIA 
The European Ventilation Industry Association (EVIA) was established in Brussels in July 2010 to represent the views and interests of the ventilation industry and promote energy efficient ventilation applications as well as an adequate indoor air quality in buildings. EVIA has 48 member companies and 6 national associations across Europe, representing an annual turnover of over 7 billion Euros and employing more than 45,000 people in Europe.
Email: secretariat@evia.eu
Website: www.evia.eu
EVIA – European Ventilation Industry Association
Avenue des Arts, 46
1000 Brussels
Tel : +32 (0) 2 732 70 40
Fax : +32 (0) 2 732 71 76